I operate Snodger Media's print office which makes the crossword puzzles. I also have worked on a number of DVDs interviewing Australian Writers. I am currently script editor, a role I have played in the  series A Journey Through Asian Art (2014), Legal Briefs (2016) and Ethics Matters (2018).
Below are some notes on these activities.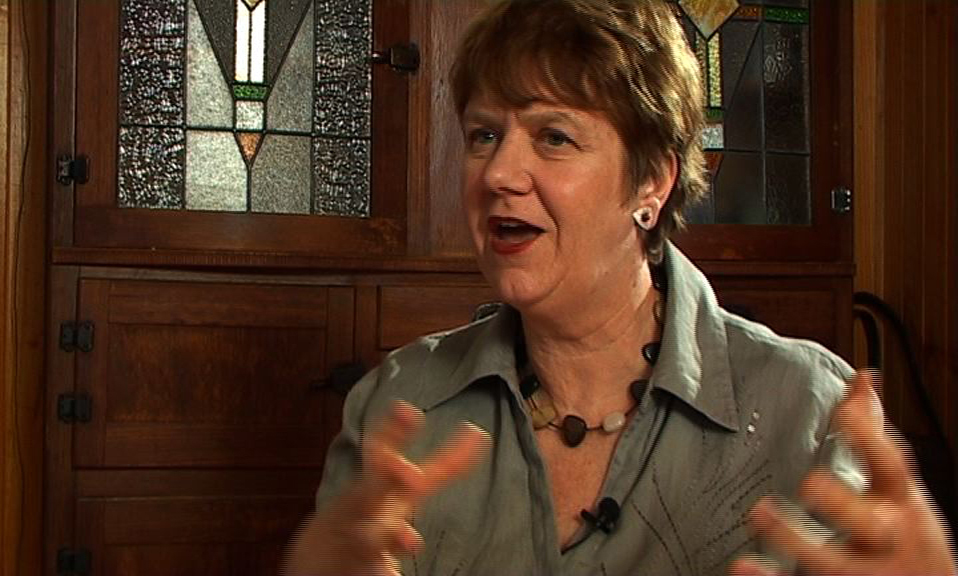 ---
Once a writer has been selected I read as much of their work as I can. I attend performances of their plays, watch their films and look at what others have said about their works. I take copious notes and use hundreds of sticky-notes.

Most importantly I think about their works and try to see where they are coming from, what really makes them tick as writers, what are their big overarching metaphors and concerns.

For these interviews I am not at all interested in being critical. that is not my job here. Mine is to take the offering of their works and find fresh ways of talking about it and showing the contribution each of the writers has made to Australian culture.

The main focus is on their published works since these are available to the audience as well. I do however read manuscripts of unpublished works when they are relevant.

I might take several weeks of full-time work to do this preparation. The interviews would have been scheduled so I am working to a deadline.

Basically I go to the interview with all of this information in my head. I'll have just a few notes which is more of a comfort document than anything else but I usually hardly ever refer to them. Before the interview I'm usually quite toey and focussed and am not good company. I always feel I haven't done enough preparation. I'm worried I'll not know something vital and will look a fool, or that I'll blow it in some other way. Now I think that feeling is just part of the process.

Then the writer and I have a conversation.

It's usually fascinating and I feel quite privileged to be able to talk to these writers about their works and their concerns. I let the writer take the conversation in the direction they feel comfortable with. This way we get to explore interesting ideas and topics. I know the interviews will be cut and edited so I don't mind if we chew the fat and wander around the topics a little.

The interviews take about 3 hours with stops for changing the tapes, adjusting the lighting and other technical details. During these breaks we never talk about the works because the writer will feel as if they've already told me about this or that. We chat about the weather, the local cafes etc.

Once we are done- and I check that we have covered all the main topics and works - I finish by asking the writer to imagine themselves, as a student, watching this video. 'What advice would you give to someone just like you, watching?'

Every time the writer has thought for a moment and then has spoken from the heart. It's often just one piece of advice but it is usually very potent.

After, we pack up and leave and I am exhausted.

I like to view the tapes the next day and begin discussing editing options and scripting the presenter moments.
Obviously I don't think interviewers should come to an interview with a list of questions, rattling one off after the other like balls into a practice net. I think the best interviews are genuine conversations exploring the subject's story, ideas and concerns. I think the interviewer needs to have spent the time getting to know their subject and come to the interview well prepared.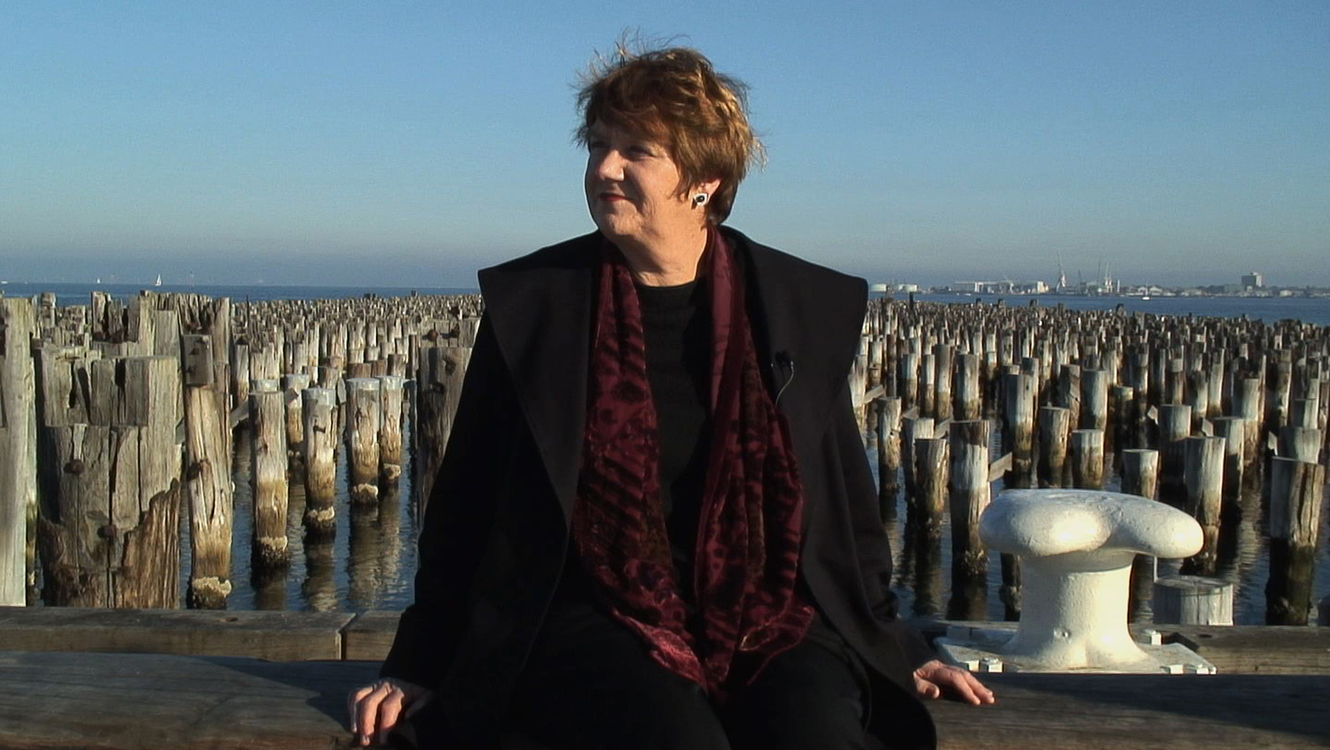 ---
I found this a bit daunting at first but soon realised that the most important thing is to be passionate, clear, and be prepared to do it again and again and again and once more with a smile....
We work from scripts where the text, location and shots are all previously worked out. The scripts have to be very precise and take time to write, working back and forward between the producer (Catherine Gough-Brady) and myself.
I've learnt the power of location and how the right location can say visually what I am trying to express in words. As a result we've been to some amazing locations but usually at weird times of day before the public arrive.
I do quite a few takes to get the best one and I'm use to people looking at me as if I'm some kind of freak as I turn, speak, raise the umbrella and walk to a marked spot, again and again and again.
Probably because you are pushing your energy out-there to such a huge degree, I find presenting is exhausting work. Others agree with me.
I make the Adelaide Advertiser Crossquiz, the Melbourne Saturday Age General Knowledge and the Melbourne Sunday Age Giant crosswords. These are all trivia crosswords of varying standards of difficulty. Without a doubt the Sunday Age's Giant is the hardest general knowledge puzzle in the country, if not the world!
I enjoy trying to be topical and including relevant clues for Christmas, Australia Day, elections and the like. If something catches my eye I will include it in a clue and I usually include something about the book I am reading at the time.
One of my famous clues, generating delighted  letters to the newspaper, was:  "Swept into office in a landslide in 2012, who illustrated his understanding of the importance of books, writing and ideas by axing his state's Premier's Literary Awards in his first eight days of government? (8,6)" The answer of course is Campbell Newman
When making a puzzle I always begin with the grid.
The puzzle is entertainment and that is at the forefront of my mind when I am selecting the words. The puzzle is a game between the compiler and the doer. There can be jokes, comments, interesting facts and a bit of fun. I hope my readers, as they solve the puzzle, scratch their heads, laugh out-loud and say, "Mmm, I didn't know that."
This is one of the reasons why hand-made puzzles are always more fun than computer generated ones.